Our
Mission,

Vision,

and

Core Values

Harambee Institute exists to offer our community an education with a focus on the origins, current status, and future of the African world.

Our mission is to educate students to succeed as global citizens with a clear awareness of "who I am, where I am from, where I am going, and how I get there."

Our vision is a collective and informed African American community utilizing science and technology as a means of promoting education for self-reliance, locally and globally.

Our core values are:

Greatness: Pursuit of excellence in all we do
Accountability: Owning what we do and who we are
Innovation: Open to new ideas with a growth mindset
Integrity: Honesty, transparency, and unity in all we do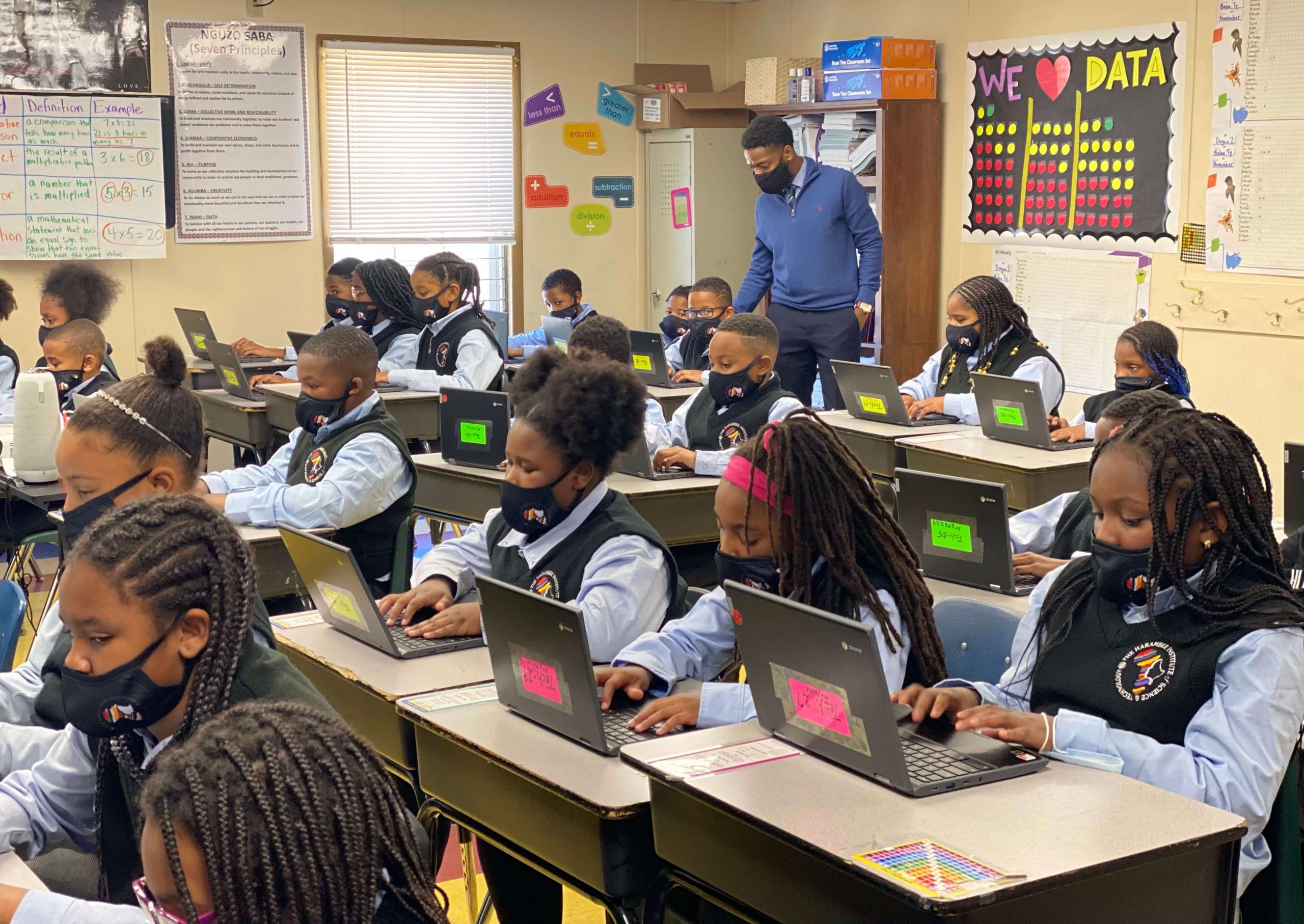 Join the Harambee family!
Now accepting applications for the 2022-2023 School Year.
When a student applies for admission to Harambee Institute of Science and Technology, it is the responsibility of the school to complete enrollment if the student has been selected through the standard lottery process and the family submits the required enrollment documentation.
When parents seek help regarding admission or transfer, every effort shall be made to provide them with complete information to expedite the legal admission process.
The following documents (6 items) are the only documents that are required to enroll a student into school:
Proof of the student's age - One of the following is required. Acceptable documentation includes (the following are examples and not a conclusive list):
Child's original birth certificate
Child's valid passport
Original Baptismal certificate indicating the child's date of birth
A notarized statement from the parents or another relative indicating the child's date of birth
Notarized copy of the child's birth certificate
Prior school records indicating the date of birth
Copy of the record of baptism - notarized or duly certified showing the date of birth
Immunizations Required by Law - One of the following is required. Acceptable documentation includes:
The student's immunization record
A written statement from the former school district or a medical office that the required immunizations have been administered, or that a required series is in progress
Verbal assurances from the former school district or a medical office that the required immunizations have been completed, with records to follow
Proof of Residency - Only two (2) of the following are required. Acceptable documentation includes:
Deed
Lease
Current Utility bill (gas, electric, cable, telephone, etc.)
Property tax bill
Valid DOT identification card
Current credit card bill
Vehicle registration
Valid driver's license or compatible change of address card
Parental Registration Statement
A sworn statement attesting to whether the student has been or is suspended or expelled for offenses involving drugs, alcohol, weapons, infliction of injury or violence on school property must be provided for a student to be admitted to any school entity. 24 P.S. §13-1304-A
Home Language Survey
All students seeking first time enrollment in a school shall be given a Home Language Survey according to the requirements of the U.S. Department of Education's Office for Civil Rights. The enrollment of the student may not be delayed to administer the Home Language Survey.
As a part of Harambee's efforts to maintain a safe environment for all students and to determine the supportive services that a student needs upon enrollment in school, we may request the following registration documentation AFTER the student has been enrolled.
Although we may ask for any of this information, it is not required as a condition of enrolling or admitting a student and we shall not delay a student's enrollment or attendance until these documents are provided.
A copy of the parent/guardian's picture identification at the time of registration. This copy will be kept on file to verify the identification of persons who are authorized to escort the student to and from the school.
Student Registration Form, which includes demographic information that is not included in the Charter School Application.
Emergency Contact Information Form
Request for Release of Information Form
Report Card
Family Survey

Special Education Documentation (IEP, ER/RER, NOREP)
Press/Photo Parent Release Form
Physical Examination Form
Dental Examination Form
Health Center Consent Form
HIPAA Release Form, for release of medical records (e.g., behavioral/mental health records) from an agency/hospital to the school
We may follow up with the parent/guardian to obtain this information after the student has been enrolled in the school.
If at the time of enrollment, the student's grade level cannot be verified, a temporary grade assignment will be based upon the available information. When the school obtains the necessary promotion, retention, or grade level information for proper placement, the grade assignment may change.
A message from the CEO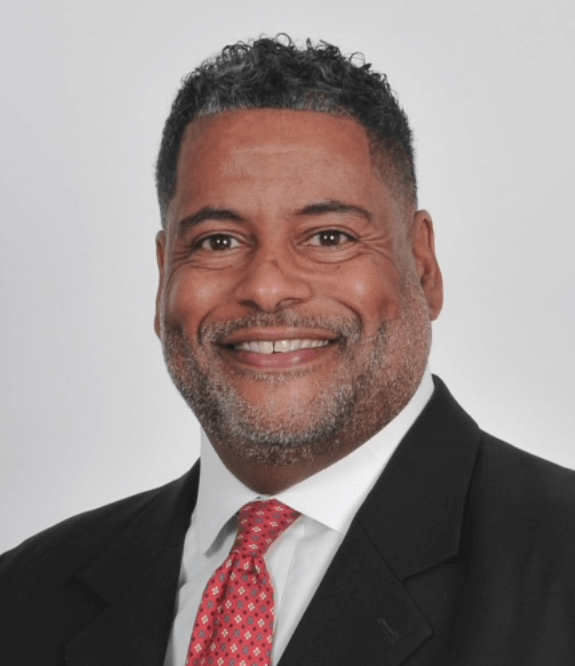 A message from the CEO
To our OUTSTANDING Parents and Caregivers,
I greet you in the spirit of Umoja!
As we come to the conclusion of our first school semester and upon winter break, I would like to take this opportunity to thank you for your tireless efforts in support of our/your children, school, community, and the African world!
Although we are myred in the midst of a global pandemic, we continue to embrace our Core Values of INNOVATION  and GREATNESS!  Embracing our Core Values has enabled Harambee to provide and support our/your children with a comprehensive academic program that stimulates both their cognitive and social/emotional development.
Let's take this winter break to reflect, rest, and reenergize ourselves in preparation for an even GREATER start to our second school semester in the  new year, 2022.
All the best!
Baba Shannon
Education for Self-Reliance
Help us build something great. HISTCS teachers, staff, and advisory groups are working hard everyday to create a high-quality student experience. If you're a parent, community leader, or part of a larger organization we urge you to sign up for one of our volunteer or sponsorship opportunities, or attend any of our upcoming events. Let's pull together for our kids and our community!
Get Involved
Founded in 1972, HISTCS is Pennsylvania's first African-centered charter school
The Harambee Institute of Science and Technology Charter School (HISTCS) was established as one of Philadelphia's first public charter schools and Pennsylvania's first African-centered charter school.