Meet our team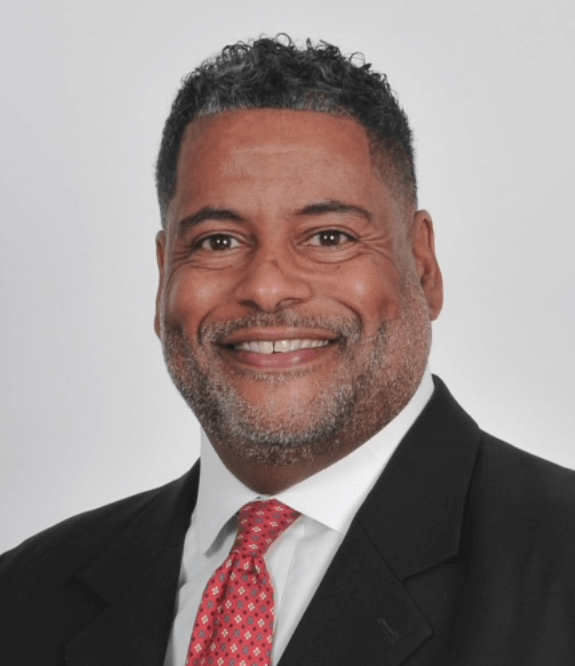 Chief Executive Officer
Gregory G. Shannon, M.Ed.
Gregory G. Shannon, M.Ed., is a lifetime educator; having served thirty years as a classroom teacher, lead trainer, Principal, Deputy Chief, Assistant Superintendent, Regional Superintendent, Chief Schools Officer and Superintendent of Schools.
Mr. Shannon received his elementary and secondary schooling in the School District of Philadelphia. That school experience, coupled with his firm family values, inspired him to become an educator. After graduating from West Chester University with a Bachelor of Science in Business and working for a short time in corporate business, Mr. Shannon began working with the School District of Philadelphia as a Lead Trainer and Facilitator with the original Student Assistance Program.
Mr. Shannon pursued his Master's Degree in Education at Cheyney University and was invited to become a part of Lehigh University's Educational Leadership Principal Intern program and before completing the entire training; he was contacted to become the Principal of Benjamin Franklin Elementary School in November 1999. He led a school that had a history of challenges with climate, academic and staffing, along with low student morale and parental involvement. In his five and a half years as Principal, he established a successful instructional program for primary and middle grades that exceeded PSSA averages, statistically improved teaching and learning opportunities for students and teachers, and developed an organizational design that aligns with school safety and climate standards.
While at Benjamin Franklin Elementary School, he received the Keystone Award for Academic Excellence for school years 2003-2004 and 2004-2005 and led the school in attaining Adequate Yearly Progress (AYP) four consecutive years exceeding state test score averages. During his time at Benjamin Franklin he also served as an advisor to appointed principals for leadership development; served as a Mentor Principal for the School District of Philadelphia/Lehigh University School of Educational Leadership; and was a Host Principal for Indiana University of Pennsylvania Intern Students.
In 2005, after serving as a Principal, his success moved him to the School District's Central Office as the Assistant Superintendent of the Office of Transition and Alternative Education where he created and implemented efficient and seamless operations of all five divisions of the department to meet targeted goals and District objectives and implemented protocols and procedures for adherence to School District of Philadelphia policies for attendance, safety, discipline, truancy and re-entry/placement of students that are utilized today.
In January of 2006, Gregory Shannon was selected by the Chief Academic Officer, to become the Regional Superintendent of the CEO Region, becoming the youngest Regional Superintendent in recent School District history. This specialized Region represented a pilot region of twelve schools that were part of the Turn Around Specialist Program that was a collaboration between the School District of Philadelphia and the University of Virginia's Darden School of Business/Curry School of Education partnership. This is a national model of leadership in education aimed to move the twelve identified schools out of corrective action within two years. Mr. Shannon was the lead liaison for the model and was responsible for the key performance indicators for all twelve schools and provided oversight and key support as the "Shepherd" to the twelve Principals now called Turn Around Specialists. The program concluded with 78% of the schools making AYP and the remainder making significant progress and academic gains. At the end of the two-year program, Mr. Shannon and the Turn Around Specialist Principals were awarded a certificate that has nationally recognized them as Turn Around Specialists in the field of education.
In July of 2007, the CEO Region was merged with the Restructured Schools Region to become the largest region in the School District of Philadelphia with 52 schools and 40,000 students. Mr. Shannon became the Regional Superintendent and assumed responsibility and leadership of this challenging region. Mr. Shannon placed his energy and extensive experience and talents to use and has used his visionary leadership skills to supervise and manage this region.
Mr. Shannon is a visionary and results-driven Regional and School Leader who has achieved continuous professional growth with the School District of Philadelphia and has a proven track record of transforming underachieving schools to one that has exceeded local and state PSSA test score averages.
In July 2008, Mr. Shannon served as the Regional Superintendent of the East Region where he serviced 25 schools and 20 thousand students in a K-12 alignment.
In May 2013, Gregory Shannon was appointed as the Superintendent for the Chester Upland School District. He along with his dynamic leadership team have already begun implementing important steps in creating a school district where students will receive an excellent education in a safe, nurturing and academically oriented environment. The Child We Raise will lead the village…is the mantra that Mr. Shannon has envisioned and put in place for the Chester Upland School District.
Mr. Shannon possesses extensive leadership experience including: mentoring through expertise aspiring school principals in The School District of Philadelphia's Leadership Academy; facilitating workshops for The School District of Philadelphia's Content Institute, training school staff for the Philadelphia Education Fund Middle Grades Matter Conference, serving as Lead trainer for The School District of Philadelphia's Student Assistance Program, serving as a panelist for The School District of Philadelphia's Assistant Principal's Academy, and serving as a panelist for The School District of Philadelphia's Counselors' Retreat for CSAP. Most recently, Greg attended Harvard University where he participated in the Harvard Graduate School of Education's, Leadership Institute for Superintendents.
Mr. Shannon is a leader's leader with the ability to mentor administrative and school based staff to achieve their full potential and the meet the school district's mission. He is committed to serving the students and parents of Harambee Institute of Science and Technology Charter School and will continue to put excellence in academics first.
Read More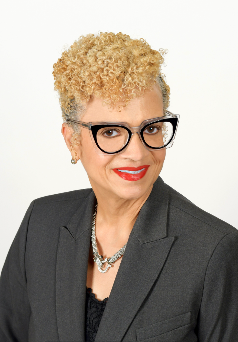 Assistant Principal for Instruction
Sara Ferguson
Ms. Ferguson is a proud third-generation educator. Prior to accepting the position of Assistant Principal for Instruction at Harrambee Institute of Science and Technology Charter School, she was employed for over thirty years in the Chester Upland School District as a Classroom Teacher, Lead Teacher, Instructional Coach, Gifted Support Facilitator, and Principal. Like her family before her, she sees education as a vehicle for change in our society. "What's done or left undone in classrooms across America will determine the course of students' lives. Ultimately, the survival of our society rests on the quality of our educational system."
Ms. Ferguson has had the privilege of speaking in support of education nationally. In 2012 she was the guest of President Barack H. Obama and First Lady Michelle Obama at the State of the Union Address. She has appeared on CNN Live, The Ed Schultz Show, and The Ellen Degeneres Show to speak on behalf of teachers and students nationwide.
Ms. Ferguson holds a Bachelor of Arts in Psychology from Widener University, A Master of Education in Elementary Education from Cheyney University of Pennsylvania, a Master of Education in Educational Leadership from Cabrini University, and has completed the coursework for her Superintendent's Letter of Eligibility from Saint Joseph's University. Ms. Ferguson holds valid Pennsylvania Department of Education Certificates in, Elementary Education K-6, English Education 7-12, and (Administration) Principal PK-12.
In her free time, Ms. Ferguson enjoys music, reading, theatre, sports, and movies. She is a member of Delta Sigma Theta Sorority Incorporated. She has also participated in the Leukemia and Lymphoma Society, Team in Training as a fundraising volunteer and has completed two half marathons with their team.
Read More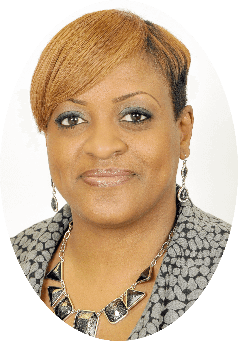 Assistant Principal for Operations
Ericka L. Washington
Ericka L. Washington is a visionary leader with strong operational insight and an unwavering committment to providing high-quality education and supports to ALL children. With 21 years of experience in K-12 education, she began her educational career as a high school science teacher in the Chester-Upland School District. She later became employed by Physicians for Social Responsibility where she was contracted by the School District of Philadelphia to provide prevention and intervention programs, training, and support to school leadership teams. Additionally, she served as an Olweus Technical Assistance Consultant for the Pennsylvania Department of Education's Office of Safe Schools and Clemson University, where she trained and supported bullying prevention trainers in the U.S. Her expertise was not limited to student bullying but also encompassed adult/workplace bullying, cyber-bullying, classroom management, positive behavior supports, and team building. Recognizing the positive outcomes of her work, the School District hired Ms. Washington as their first Bullying Prevention Coordinator. Working in the Office of School Climate and Safety, her role expanded to include the coordination of prevention programs, readiness and emergency management activities, and crisis response.
Ms. Washington presented at many national and international venues including the annual conferences of the American Public Health Association, the International Bullying Prevention Association, Pennsylvania Safe Schools, Pennsylvania Association of Student Assistance Professionals, and the World Congress of Criminology. She is the co-author of Using Bullying Incident Density to Evaluate the Olweus Bullying Prevention Program (School Psychology International, 2007), Evaluation of the Olweus Bullying Prevention Program in Nine Urban Schools: Effective Practices and Next Steps (Educational Research Service, 2008), Translating the Olweus Bullying Prevention Program into Real-World Practice (Health Promotion Practice, 2009), and Victim Strategies to Stop Bullying (Youth Violence and Juvenile Justice, 2010).
Ms. Washington was later identified to serve as the Special Assistant to the Chief of School Operations and then for the Associate Superintendent of Academic Support, where she worked to ensure that operations and academic supports were aligned to the Superintendent's strategic goals for student success. It was in this position that Ms. Washington honed her skills of being able to balance multiple demands with the strategic alignment of people, time and resources. She later became a Deputy Chief of Student Services where she supervised the functions of attendance and truancy, behavioral health, school climate, crisis response, school counseling, and transition services for students returning from out-of-district placement. She worked closely with district partners and community stakeholders to coordinate services and provide supports for students and families, as evidenced by the inclusion of a juvenile probation officer, behavioral health worker, and DHS social worker on her staff.
During her tenure at the School District, Ms. Washington became a trainer for Youth Mental Health First Aid, Student Assistance Program, Multi-tiered Systems of Supports/Response to Intervention, Multi-tiered System of Supports/ Positive Behavioral Interventions and Supports, Peer Mediation/Conflict Resolution, Coping and Support Training (CAST) Suicide Prevention Program, National Incident Management System and Incident Command System, Single School Culture, Second Step Violence Prevention Program, and the Olweus Bullying Prevention Program.
Ms. Washington's committment to education continued to evolve as she became the Chief of Staff for Universal Education Companies (Universal Charter Schools). At Universal, she had the responsibility of strategically developing and managing systems and processes to advance student achievement in seven charter schools, six of which were turn-around schools. Her responsibilities included developing and implementing policies and administrative procedures, developing and implementing strategies to meet the schools' performance targets and continuous improvement plans, and training and supporting school leaders and staff to ensure positive ratings for academics and organizational compliance on Annual Charter Evaluations and Charter Renewals. As Chief of Staff, she had the responsibility of developing and implementing system-wide initiatives to create and maintain safe and positive learning environments where teaching and learning could occur. Further, she supported administrators with their compliance with federal, state, and local mandates by establishing compliant systems and routines, and leveraging partnerships to ensure the appropriate services and supports were provided and aligned to the needs of the students they served.
Ms. Washington's educational philosophy is based on her belief that all schools exist for student learning to occur. She believes a leader's actions should always reflect the priority of student learning and should meet the specific needs of the members of the school community. As an educational leader, her focus lies on (1) authentic communication and collaboration with all stakeholders to advance student learning and to ensure that the academic, social and emotional needs of all students are met: (2) strong relationships between and among all stakeholders of the school community; and (3) a laser focus on the alignment of curriculum, instruction, and assessment while building and reinforcing strategic relationships with the partners needed to achieve the school's mission and shared vision. Ms. Washington believes that high-quality education is a human right and should not be influenced by a child's zip code. As such, she is fearlessly dedicated to pursuing and developing equitable, educational programs of quality and excellence.
Read More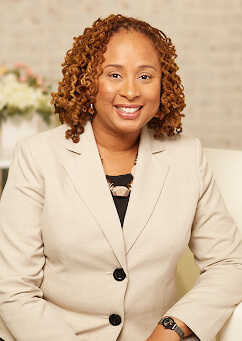 Director of Specialized Services
Dr. Deleah Archer
Dr. Deleah Archer, a native Philadelphian, understands the power of being visible in her community and lives to support those in need. She found her passion for teaching shortly after graduating high school and pursued her love of knowledge by attending local universities and completed her studies in the fields of Elementary Education, Special Education, Educational Leadership and Higher Education.
Passionate about the quality of educational services for today's youth, Dr. Archer primarily worked with at-risk students and students with disabilities at the elementary and secondary level. Her professional experience includes serving as teacher, assistant athletic director, special education coordinator, principal and university professor. She's created curriculum programs and professional development for local districts in the areas of special education, co-teaching and cultural diversity.
In addition to her educational experience, Dr. Archer has shared her knowledge in a case study, "What Next?: Educational Innovation and Philadelphia's School of the Future" published through Harvard Press and taught graduate level courses in Special Education at Lincoln University.
She is a dedicated leader that has an unwavering commitment to supporting organizations, as she strives to be their helping hand.
Dr. Archer holds a bachelor's degree from Drexel University, master's degrees in elementary education, special education and educational leadership from Arcadia University, and a doctorate in higher education focusing on transition services for students with specific learning disabilities from Immaculata University.
Read More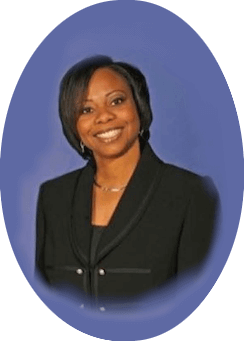 Chief Financial Officer
Michelle Thornton
Michelle Thornton has over twenty years of experience in tax, accounting, and business management services. She has developed and successfully implemented a fiscal turnaround model to support growth and sustainability for educational organizations. Michelle earned a Bachelor of Science in Business Administration with a concentration in Finance and a Master of Science in Accounting from Drexel University.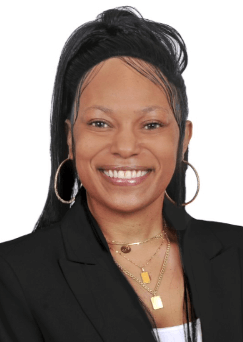 Executive Assistant to the CEO
Danielle Bryant
Danielle D Bryant, Philadelphia native, has been in education since 2009. She has worked as an Elementary School Teacher and Network Liaison for various Assistant Superintendents within The School District of Philadelphia. While there, she successfully implemented policies and procedures to support the students throughout the city and her community. Danielle completed her studies in Elementary Education from Saint Joseph's University, where she is currently enrolled in the Educational Leadership Program. This program prepares aspiring school administrators and supervisors of curriculum to become transformative leaders in PK-12 settings. Danielle will complete this program in January 2023.